Bees have been slowly disappearing from the environment, a terrible phenomenon considering how much we rely on them. While conservation for bees has been on the rise, Los Angeles has pushed for legislation to combat the dwindling numbers.
According to the Los Angeles Times, lawmakers in the city voted in favor of backyard beekeeping. While the hobby isn't regularly permitted in residential areas, Los Angeles has been focusing on what the city can do to raise numbers in an urban setting.
"We want to enable this increasingly popular activity even while we preserve the rights of the city to address any complaints about poorly maintained hives,"said Jose Huizar, a member of the council who voted for legalization.
This new law has come under a bit of scrutiny though. Some believe that backyard beekeeping could be a hazard to neighbors, especially those with bee allergies.
"We don't need to put these in a residential area as a hobby," said Jack Allen, president of the Palisades Preservation Association.
However, this concern is quickly addressed; beekeepers will have to follow strict regulations concerning where they place their hives and how many are allowed on any given piece of property. Beekeepers also have to register with the city, and while a permit isn't necessary officials can order for hives to be taken down if they become a problem.
"If a beehive is properly managed by the owner of the bees, there's very little risk to anybody," said William Scheding, a resident of Mar Vista in West Los Angeles.
Los Angeles is the second city in the region to legalize beekeeping. Four years ago Santa Monica lifted their ban on beekeeping, and other bigger cities across the US have followed suit, including New York City, Seattle, and San Diego.
The State Column

JRob&California

Moderator




Posts

: 745


Props

: 52


Join date

: 2015-08-29



I love the title of this thread. lol
_________________
wow, what a g-great audience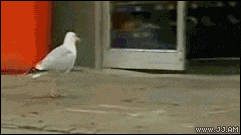 Frosty wrote:I love the title of this thread.  lol
Get the low down, holmes

JRob&California

Moderator




Posts

: 745


Props

: 52


Join date

: 2015-08-29



Robert W. California wrote:

Frosty wrote:I love the title of this thread.  lol

Get the low down, holmes
legalize iguana


Similar topics
---
Permissions in this forum:
You
cannot
reply to topics in this forum