Ceres is the largest object in the asteroid belt that spans the area between Mars and Jupiter. This past February, a NASA probe named Dawn flew past the dwarf planet and snapped photos showing two large "bright spots" in a crater on Ceres' surface. Astronomers have been unable to identify the bright spots so far, and many theories have emerged in an effort to explain the phenomenon.
Theories about the true identity of the spots vary greatly, from ice patches, to ice volcanoes, to extraterrestrial battle stations not unlike the "Death Star." As speculation since the February photos ran wild, Dawn inched closer to Ceres and released images this week that reveal many smaller spots making up the two "great white" spots photographed earlier.
The two "great white" spots are also not the only bright spots on Ceres' surface; the dwarf planet is in fact covered with them. Huge reflective cracks have been discovered spanning nearly a quarter of the planetoid's circumference, and other spots have been linked to marks left behind by comet or asteroid strikes. Ceres' home is, after all, in the middle of the asteroid belt.
Lead scientists for NASA's Dawn missions at the University of California, Los Angeles, Christopher Russell, states that he and his team have confirmed that the light from the spots is most likely sunlight bouncing back towards Dawn's camera, similar to the reflection one would expect from surface ice.
This doesn't explain the whole story though, as Ceres doesn't have an atmosphere and any ice present would surely evaporate. So are these lights discovered on Ceres naturally-occurring or are they evidence of some other sort of activity?
NASA will find out as Dawn inches closer to Ceres, expected to arrive within 2,600 miles of the dwarf by June 6 this year.
The State Column

JRob&California

Moderator




Posts

: 745


Props

: 52


Join date

: 2015-08-29



_________________
wow, what a g-great audience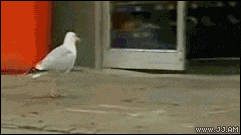 JRob&California

Moderator




Posts

: 745


Props

: 52


Join date

: 2015-08-29



Frosty wrote:
3>

JRob&California

Moderator




Posts

: 745


Props

: 52


Join date

: 2015-08-29



Robert W. California wrote:

Frosty wrote:

 3>
3
>

JRob&California

Moderator




Posts

: 745


Props

: 52


Join date

: 2015-08-29



Robert W. California wrote:


Similar topics
---
Permissions in this forum:
You
cannot
reply to topics in this forum